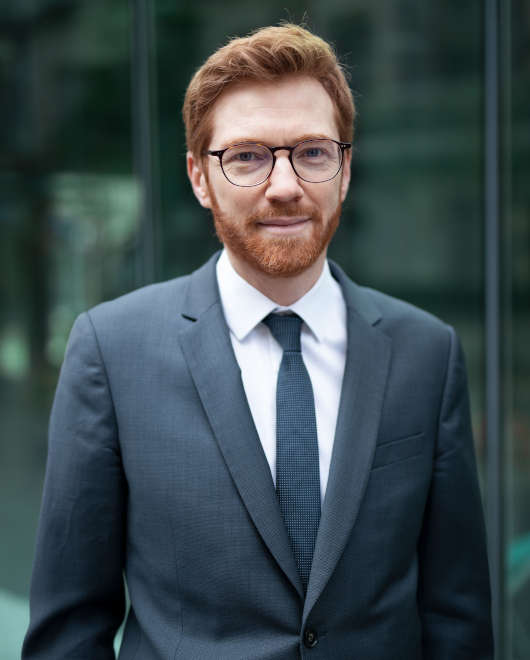 Julien
Boucaud-Maitre
Avocat Associé
Inscrit au Barreau de Paris depuis 2001
Julien assiste ses clients PME/ETI françaises et grands groupes internationaux dans la gestion de toutes les problématiques de droit social qui pourraient surgir à l'occasion d'opérations structurantes de leur vie : fusions-acquisitions (audits de droit social, consultation du CSE…) ou restructurations (transferts de personnel, plans sociaux). Il a développé des partenariats solides avec des cabinets d'affaires et des fonds d'investissements pour les assister dans leurs opérations de M&A.
Il dispose par ailleurs d'une solide expérience en matière de négociation collective (durée du travail, représentation du personnel…).
Avant de créer MAJJ Avocats en 2021, Julien exerçait depuis 2003 au sein du cabinet Chassany Watrelot & Associés où il avait été promu associé en 2009.
Il a contribué au guide « The Labour and Employment Disputes Review » (The Law Reviews) et aux Country Comparative Guides édités par The Legal 500.
Dans son édition 2020, The Legal 500 EMEA souligne l'excellence de sa pratique, notamment en matière de fusions-acquisitions. Julien est de nouveau recommandé dans les éditions 2021 et 2022 de The Legal 500 EMEA, ainsi que dans le classement de la dernière édition de Best Lawyers (dans la catégorie Labour and employment law).
RÉSEAUX
Avosial, European Employment Lawyers Association
Cursus académique
– DESS Droit des Affaires et Fiscalité, Université de Lyon III
– DJCE, Diplôme de Juriste Conseil d'Entreprise, Université de Lyon III
– Maîtrise Droit International, Université de Kingston, Royaume-Uni
– Maîtrise Droit des Affaires, Université de Lyon III
LANGUES PARLÉES
Français, Anglais
CONTACT
+33 (0)1 89 16 53 53
julien.boucaudmaitre[@]majj-avocats.com