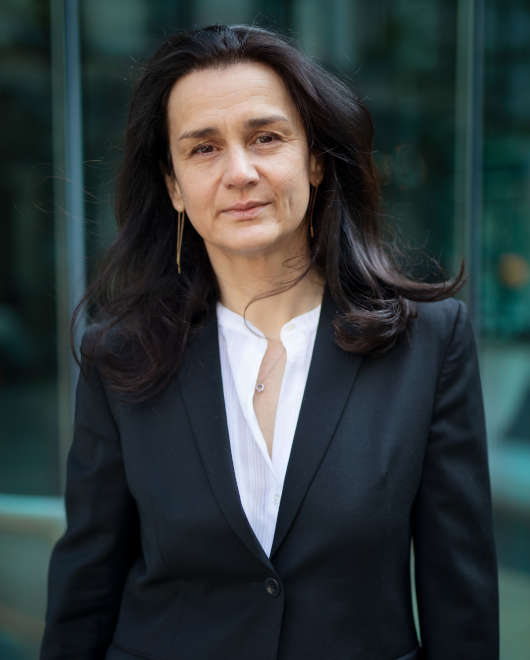 Juliette
Pouyet
Partner
Registered with the Paris bar since 1997
Juliette assists clients from French and international companies on all questions related to employment law, based on an overall and cross-sectorial vision of labour relations management issues, in labour law and social security law.
She also has extensive experience in assisting companies in restructuring, reorganisation, employment safeguarding plans and new management processes.
Juliette has furthermore developed top-level expertise in social security law.
After beginning her career with the firm Fromont Briens & Associés, Juliette joined the firm Chassany Watrelot & Associés where she was a partner from 2002, before creating MAJJ Avocats in 2021.
The excellence of Juliette's practice is highlighted by her mention in the 2019 edition of The Legal 500 EMEA. She was again recommended by The Legal 500 EMEA in the 2020, 2021 and 2022 editions.
Option Finance regularly ranks Juliette among the best lawyers in employment protection plans and restructuring. She is also referenced in the rankings of the latest edition of Best Lawyers (in the Labour and Employment law and Employee benefits law categories).
Professional qualifications
– Post graduate degree in Private Law (DEA de Droit privé), University of Paris I Panthéon Sorbonne
– Master's degree in Private Law (Maîtrise de Droit privé), University of Grenoble
LANGUAGES SPOKEN
French, English
CONTACT
+33 (0)1 89 16 53 53
juliette.pouyet[@]majj-avocats.com